We are temporally closed 
Following  the latest Covid19  lock down restrictions, and to protect our volunteers who run the spares service we have closed this store.
You can still browse the store, but will not be able to place any new orders
We will re-open when it is safe to do so.
Check back here for updates & stay safe.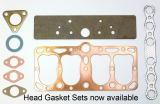 Identification Help Charts. For some categories of parts, there is a link to a more detailed Identification Help Chart. This give more details relevant to that particular category of part, to help you to make the right choice.
Model Year and Series                      
Click here for an index which gives a guide to the identification of Morris cars. It shows the range of chassis numbers for each model in each year.
Up to 1935, Morris introduced changes to the specification of models from year to year, these changes being introduced at or around the time of the Motor Show in October.  This can present problems when shopping for spares, when you need to quote the model year, not the year of registration.  After 1935, Series production was introduced, and the year is less important than the Series number.
Due to the extent of North America litigation and the complex liability law, we can not ship spares to the US or Canada